Home Depot Supplies Kids Workshop Kits at White House EGGucation Roll
April 21, 2022
While pastel pinks and greens may be common colors to spot on Easter weekend, anyone attending the annual White House Easter EGGucation Roll on April 18 would've seen just as much orange.
To ensure no child left the White House egg-ty handed, local Home Depot associates from the Government Relations team passed out 15,000 Kids Workshop Birdhouse Kits to children as they left the event. It's all part of The Home Depot's 25th-anniversary celebration of Kids Workshops, which was originally established to help inspire the next generation of Doers.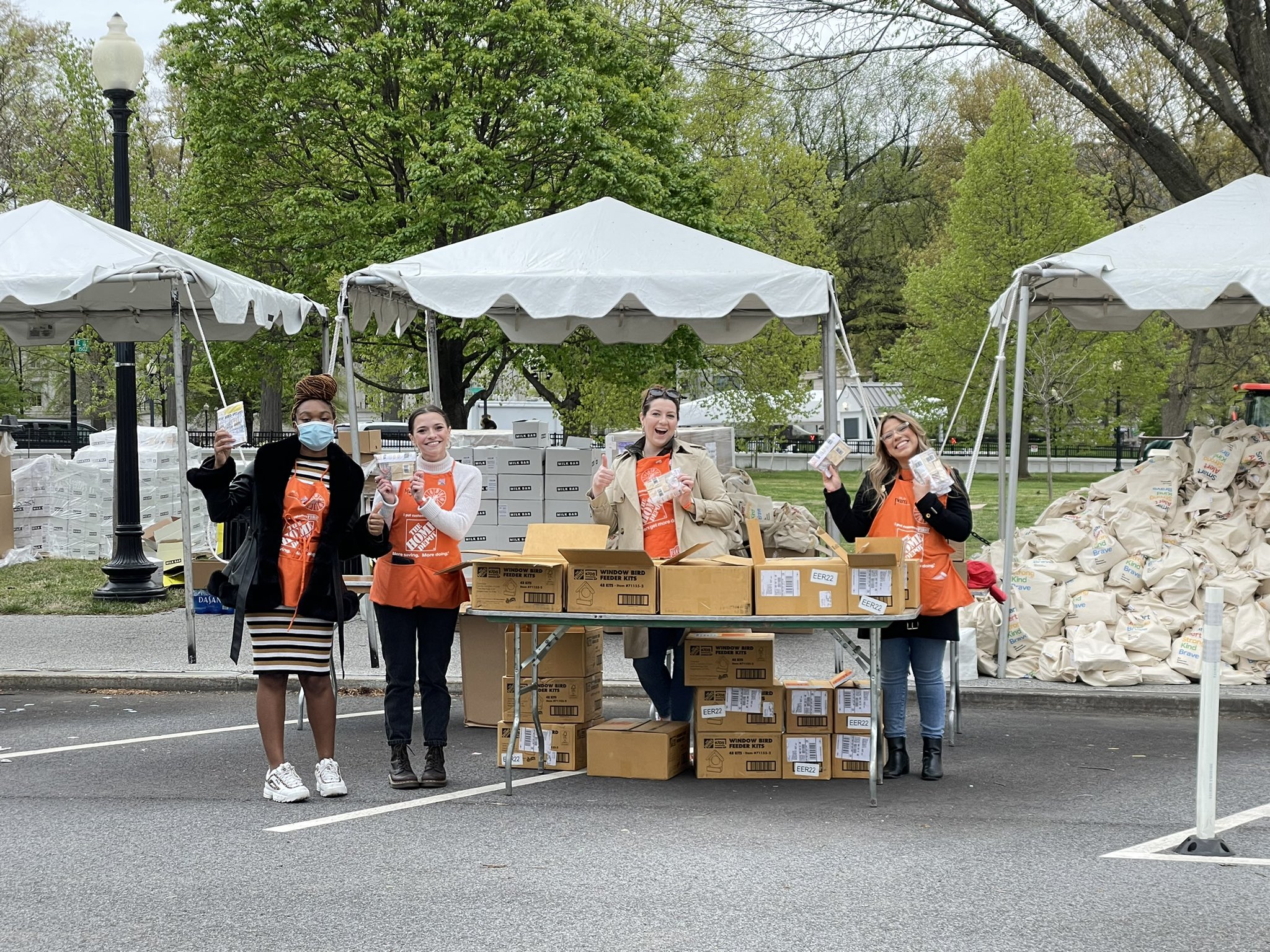 Kids Workshops have been offered in Home Depot stores since 1997. However, due to safety guidelines introduced during the pandemic, Kids Workshop kits were offered to allow children to continue building at home with easy-to-follow instructions and video tutorials. In addition to supplying individuals with kits, The Home Deport partnered with The Home Depot Foundation to donate more than 1 million kits to over 100 nonprofit organizations nationwide, including food banks, toy banks, Boys & Girls Clubs and YMCAs. 
Local Pro customers and their families were invited to the White House as guests of The Home Depot to enjoy the event. One such Pro was Ash Rahimi, a property investor who has been shopping with Home Depot for more than a decade to renovate his multifamily and single-family units in DC.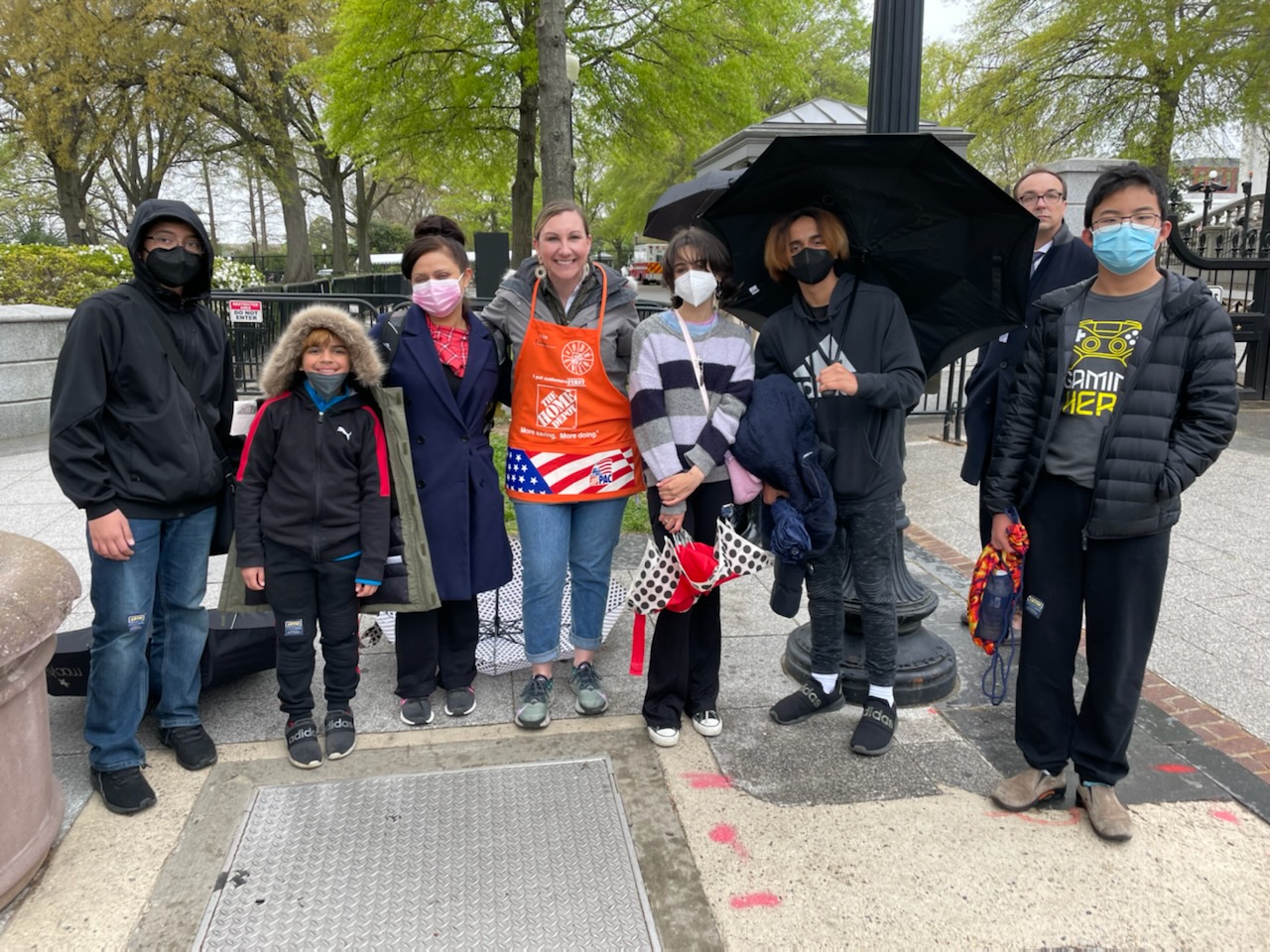 Ash Rahimi's family at the White House Easter EGGucation Roll
To discover more about our Kids Workshop and how the company donates kits, read more here.
To learn more about Home Depot's commitment to trades training, click here.  
Keep up with all the latest Home Depot news!
Subscribe
to our bi-weekly news update and get the top Built from Scratch stories delivered straight to your inbox.
Related Stories & Articles: