Building a Lifetime Career at The Home Depot
October 28, 2021
In April 1992, Chris Owens was a truck driver at the Atlanta Home Depot distribution center with 11 years under his belt. One day, Chris was cutting tree limbs in his backyard when he fell 60 feet, breaking his neck. The accident left him paralyzed. 
"After two weeks at the Athens, Georgia Regional Medical Center, I was taken to Shepherd Spinal Center where I went through 100 days of in-house rehabilitation, learning how to live out of a wheelchair. Once released, I took 30 days off and I returned to work full-time as the facilities dispatcher," Chris recalls. 
In those days, there was no Homer Fund, to assist associates during times of need. The Homer Fund is a nonprofit charity primarily funded by associates of The Home Depot. Even so, associates from around the country sent money to help Chris, demonstrating our value of Taking Care of Our People when he needed it most. While he was hospitalized, associates from stores across metro Atlanta worked to make his home fully wheelchair accessible. 
In the years since, Chris has held a variety of positions spanning various aspects of transportation, from distribution to Load-N-Go, to customer delivery and more. Today, he's a logistics planner in the Inbound Transportation organization. He's also one of our longest-tenured associates and has been with the company for 40 years. Chris enjoys hunting and fishing in his spare time and says that "the outdoors is my passion."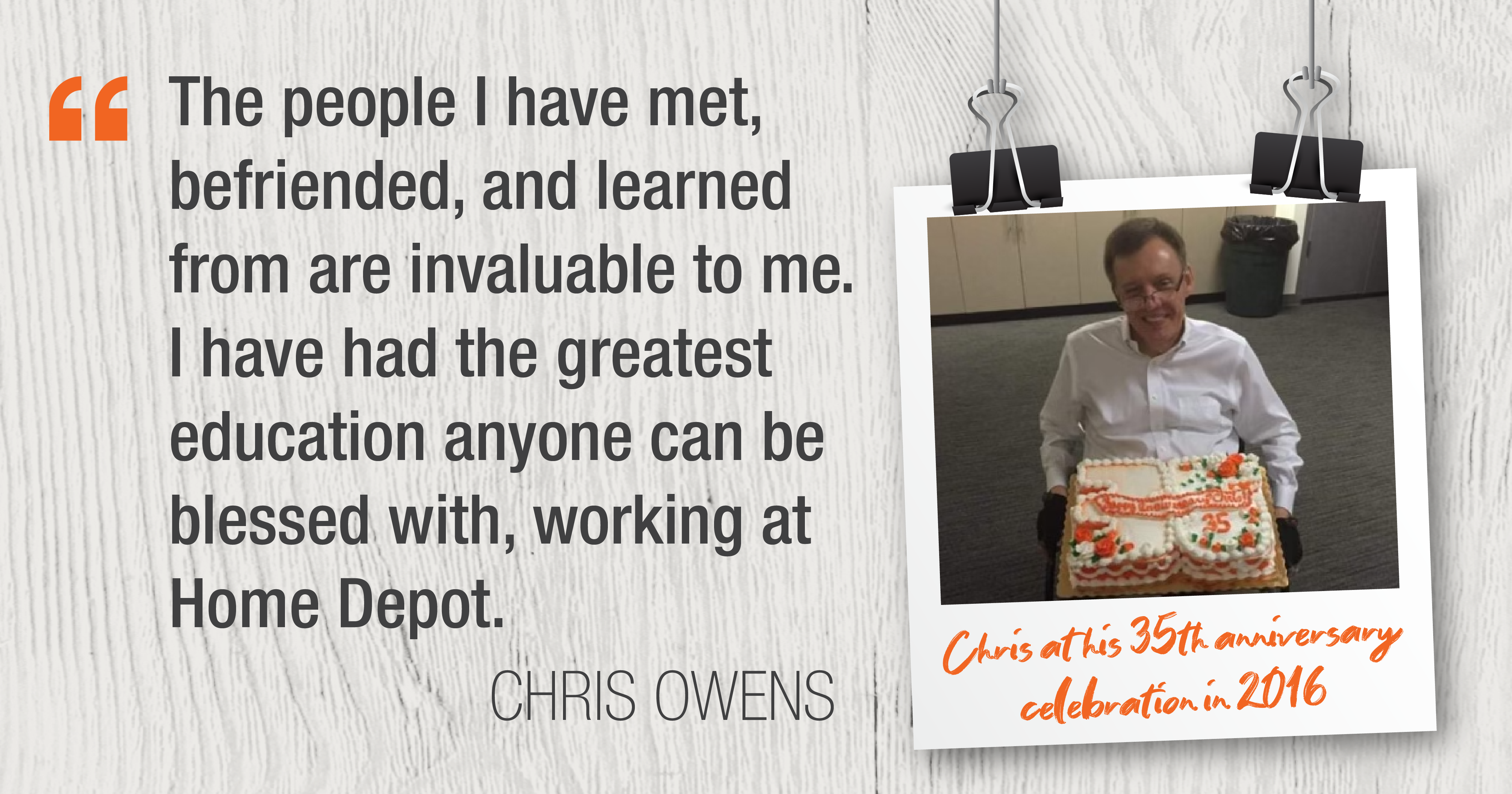 Chris points to culture as the reason he's built his career with The Home Depot. "The way Home Depot treats its people and the way we all treat one another is not to be found anywhere else. I haven't kept my head in the sand. I've looked and been approached. There is nothing better than Home Depot – anywhere!"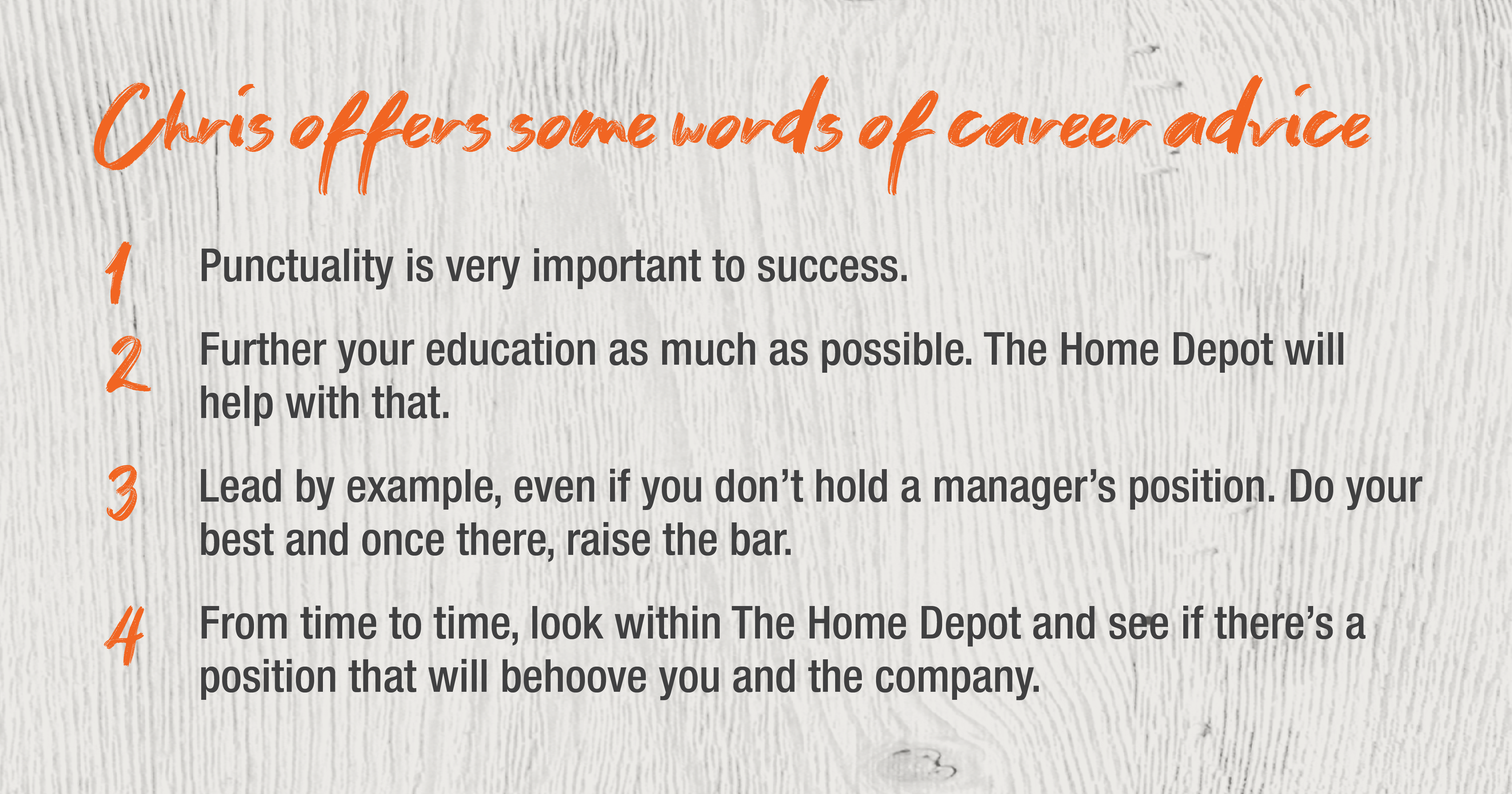 Keep up with all the latest Home Depot news!
Subscribe
to our bi-weekly news update and get the top Built from Scratch stories delivered straight to your inbox.
Related Stories & Articles: